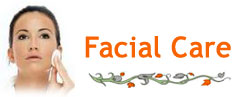 Herbal Fruit Exfoliating Scrub
This nourishing herbal fruit face scrub gently removes dead skin and impurities to reveal a glowing complexion.
Walnut Face & Body Scrub
A wonderful blend of natural scrub particles consisting an exfoliating scrub with finally milled walnuts in a pure aloe vera and vit A & E packed in a scrub base, while the aloe vera & vitamins stimulate cell regeneration, the oil rich walnut has a deep cleansing action, helps tighten the skin and nourish it & making it clean, smooth & silky.
Sandalwood Herbal Face Pack
An exotic combination of numerous herbs formulated to give improved glow, healthy skin & fairness over the face. Its regular use fades old acne scars, black heads & pigmentation marks.

<< 1 | 2 | 3 | 4 | 5 >>