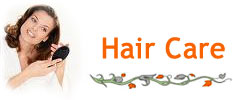 Neemkauri Sat : (Enemy of Dandruff)

Description:

This is the first of its kind herbal shampoo evolved by 'Swati'. Being mainly based on powerful gremicide 'NEEM' it is the enemy of dandruff and other infections of scalp - skin. It lends natural beauty to the hair making it long, soft and lustrous. Can be used on body as well.

Ingredients:

Neem leaves and fruits, Amla, Shikakai, Ritha, Sandal, Tulsi, Balchhad, Lemon etc.
Sat Ritha : (Family - Shampoo)

Description:

This special herbal shampoo has curative effect on breaking, splitting and falling hair. It renders the hair long and soft and imparts it natural shine. It is a shampoo for the family.

Ingredients:

Ritha, Shikakai, Amla, Neem leaves, Methi, Balchhad, Sugandhbala etc.
Herbal Sat : (All Round Hair Care)

Description:

Prepared totally from Indian Herbs this shampoo is meant for complete and all round Hair-Care. It strengthens the roots of the hair and makes it long, thick and silky soft. It stops premature greying and falling of the hair and renders it healthy and curly.

Ingredients:

Amla, Ritha, Shikakai, Nagarmotha, Methi, Piyabansa, Bhringraj, Shankhpushpi etc.

1 | 2 | 3 | 4 >>