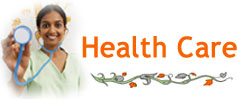 Kamini Kalp


(Nature's boon to women)

Description:

It is an unfailing pastified medicine of all female diseases like Leucorrhoea, Husteria, Dysmenorrgoea and other common ailments of pregnancy and post-delivery period. It cures constipation and chronic headache and eases away menopausal problems. Adding to female health and charm it makes married life happy.

Ingredients:

Trifla, Talishpattra, Pathani Lodh, Dashmool, Asgandh, Vanshlochan, Shatavar, Ashok-back, Pipal etc.
Trifla Churan

Description:

This renowned Ayurvedic powder works like a shield against all abdominal disorders, skin troubles and blood-infection. It balances the proportion of Vata-Pitta and Cough in the body. Washing eyes with its water promotes eyesight. Its regular use gives long and healthy life
Amla Powder


Description:

Amla is the most potent natural source of vitamin C. It has been used as powerful anti-oxidant agent that also boosts immunity. It restores the vitality and rejuvenates all bodily system. Amla is a powerful skin and hair rejuvenator and one of the best hurbs for Diabetes.

<< 1 | 2 | 3 | 4 >>