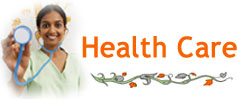 Hingwashtak Churan


(Appetizer and Digestive)

Description:

This reputed Scriptural powder is an unfailing remedy for the stomach troubles like Indigestion, Acidity, Constipation, Loss of appetite, Dyspepsia etc. It has both appetizing and digestive qualities and cures all sorts of abdominal pains.
Lavan Bhaskar Churan

Description:

This famous Ayurvedic powder is very tasty and wholesome in Indigestion, Spleen, Sprue and Piles etc. Its daily use after meals Keeps abdominal disorders away. Using it with warm water at bed time clears the bowels in the morning.
Sukomla Sanjivani


(For women's health & beauty)

Description:

This curative Herbal Syrup is highly effective in all female diseases like leucorrhoea, Dysmenorrhoes, Hysteria and other general and acute problems of pregnancy and post delivery period. It keeps the female body healthy and enhances its natural charm and beauty.

Ingredients:

Trifla, Shatavar, Pathani Lodh, Dalchini, Samudrafen, Ashoka Bark, Netroth, Pipal etc.
Cough Syrup

Description:

This tasty herbal syrup has therapeutic and soothing effect on asthma, cold, cough, hooping cough and other throat and respiratory problems.

Ingredients:

Fig, Chhoti Kateli, Badi Kateli,Sonth, Pipal, Tulsi, Adoosa Leaves, Dalchini, Honey, Mulethi etc.

<< 1 | 2 | 3 | 4