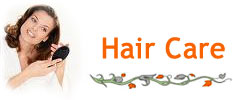 Shikakai Sat Hair Cleanser
scalp therapy
A unique combination of shikakai & rare indian herbs which cleanses the scalp and strengthens the roots of the hair, making it long, thick and silky. Stops premature greying and falling of hair.
Sat Ritha Hair Cleanser
herbal sat
Pure ritha extract provide incredible shine and softness to the hair while other herbal extracts has curative effect on splitting and falling of hair. Regular use ensures healthy scalp and lovely hair.
Neem Kauri
herbal sat
This purifying hair cleanser integrates neem, best known for its anti-septic qualities and lemon for its highly astringent properties to ensure a scalp that is wonderfully clean and healthy. Good to treat dandruff and other scalp infections.

<< 1 | 2 | 3 | 4 | 5 | 6 >>